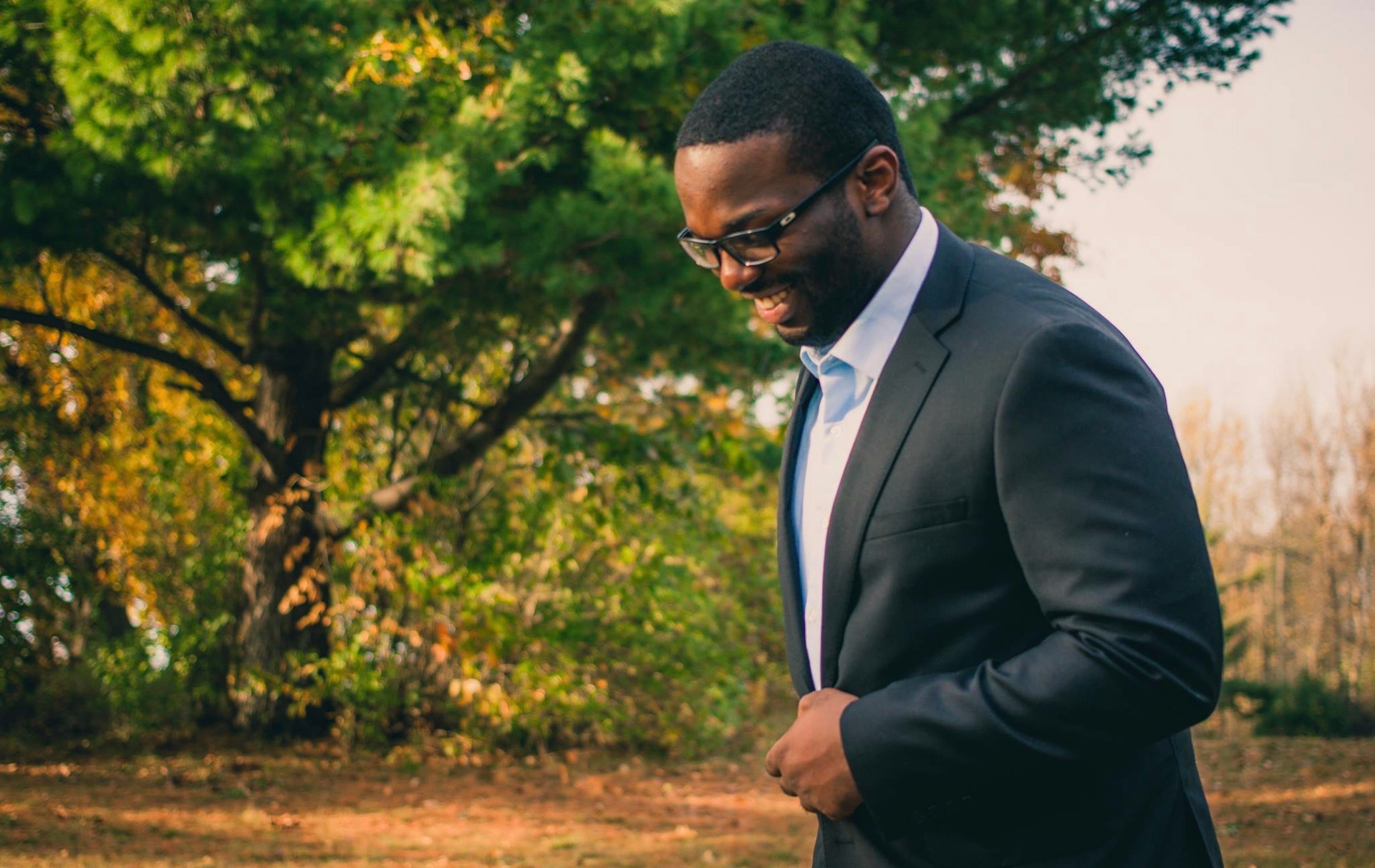 "Music expresses that which cannot be said and on which it is impossible to be silent."
So Breaks the Sun - Luther College Nordic Choir
I had the privilege of having So Breaks the Sun performed by the LEGENDARY Nordic Choir at Luther College. Click the video to the left to hear the masterful performance from their Candlelight Concert Series!
8'46": A Reflection on the Murder of George Floyd
Shavon's latest work, 8'46", was written after George Floyd was killed by several police officers in May of 202o. This work was commissioned by the 18th Street Singers in Washington, D.C., and is projected to premiere in 2021. Click on the photo to the right to read Shavon's interview with the Times-Herald Record.
Shavon has recently won the Classical Singer Vocal Competition in their Pre-Professional Musical Theatre Division. Singing "Soliloquy" from Carousel,  Shavon was able to perform for current professionals in the business. His winning performance can be found on his "Media" page.
Click the photo on the left to check out the interview he did with Classical Singer!
Shavon's work, "Alleluia", was commissioned and premiered by the Orpheus Chamber Singers. The director Don Krehbiel wanted to see a work reflecting on Heinrich Schütz's "Jauchzet dem Herren, alle welt". Here's what Shavon had to say about the his process in writing "Alleluia":
"When analyzing Schütz's "Jauchzet dem Herren, alle welt", I acknowledged many different characteristics that I would eventually use in my new work, Alleluia. Schütz's pragmatic use of imitation between the two choirs was among the biggest attribute that inspired Alleluia, along with the contour of melodic lines and use of specific voice parts to change the mood and dynamic levels. In choosing the text for my piece, I first considered the text used by Schütz in his double choir work. "Jauchzet dem Herren, alle welt" translates to, "Rejoice to the Lord, all the world". After understanding the text more, I thought the exclamation, "Alleluia!", would simply capture the level of praise and gratitude that Schütz exhibited in his piece. 
Alleluia opens with a fanfare of imitation between both choirs, leading to a jubilant melody that sits on a driving ostinato. This, eventually, leads to a slower middle section, symbolizing reflection and high praise. Finally, we end on a triumphant note that, to me, highlights the strong meaning of the word "alleluia". "
Click the video on the right to see the performance!